Detached Cosimo Collar in Brown Gingham
Regular price

R 475.00
Sale price
Pickup currently unavailable
Share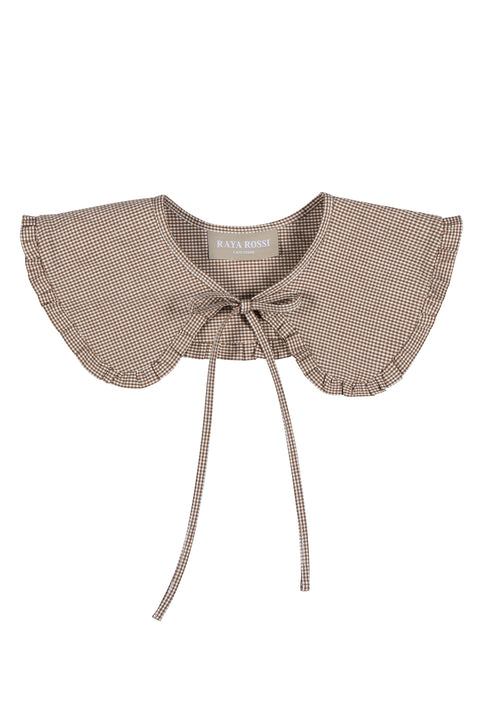 The Cosimo collar, inspired by the Medici founder and patron of the arts and humanism during the Italian Renaissance. An easy to add-on detachable collar with tie details in the front. This piece give a dress or plain tee an instant update with its playful ruffle edges.

SIZE
One size.

FABRIC
Cosimo collars are made in cotton, with variations in colour and weight.
Black + White collars: 97% cotton poplin + 2% elastane
Green + Brown Gingham collars: 100% cotton
Solid Green collar: 100% cotton twill

STORY
Cosimo de' Medici founded the well-known family line that ruled Florence from 1434 to 1537. He put the House of the Medici on the map as a great power in Europe, enriching Medici Bank and making the Medici family the de facto rulers of Florence. He enhanced the Renaissance through his patronage of the arts and education, most notable among the artists he supported were Brunelleschi and Donatello.