Rhea Shirt Dress in Brown Lyocell
Regular price

R 1,850.00
Sale price
Pickup currently unavailable
Share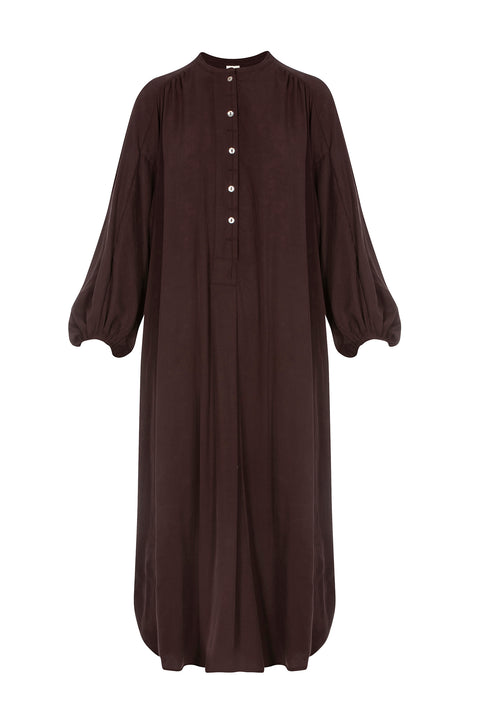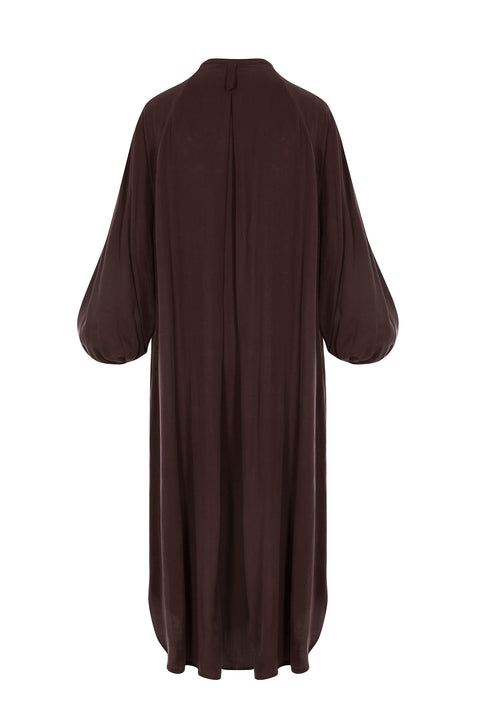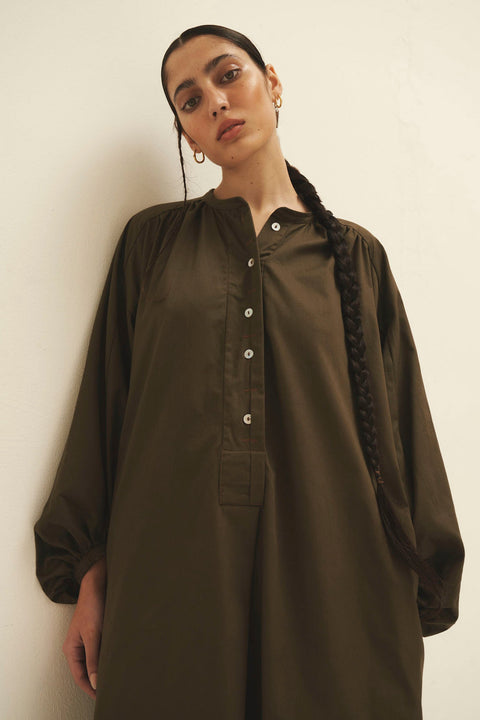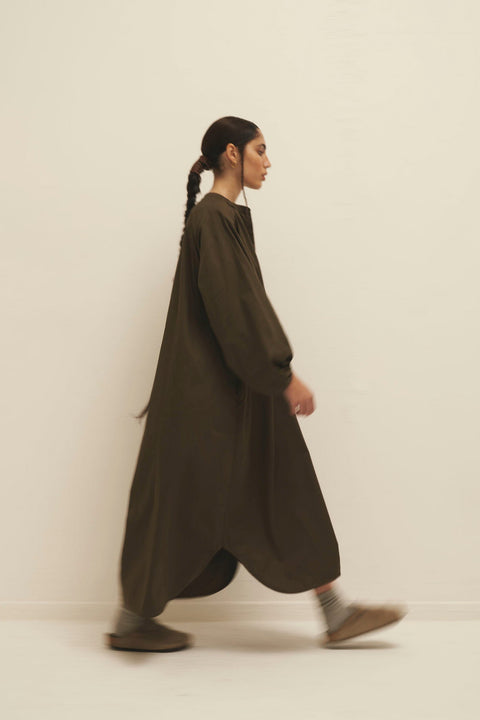 Introducing the Rhea Dress: Embodying the elegance of the mother goddess. This  oversized shirt dress is designed for easy wear with shoulder gathers, a chunky button-stand, and a curved hem, bringing contemporary edge to the classic silhouette. Dress her up with ballet pumps for chic sophistication or opt for sneakers/sandals for a casual run-around look. Versatile and stylish, the Rhea Dress is a divine addition to your wardrobe.
This will become your go-to piece, effortless and easy she comes in 3 fabrics currently. 

SIZE
Rhea comes in S-M and L-XL currently.
Shoulder to hem 122cm 
Cross chest 64cm (front bodice)
Neck to hem 124cm 
Cross chest 67cm (front bodice)

FABRIC
Rhea dress comes in Brown Gingham (98% cotton 2% elastane), Brown 100% Lyocell, Black & Green Check (100% cotton)

STORY
In Greek mythology, Rhea holds a significant role as the mother of the gods and is revered as the goddess of motherhood, fertility, childbirth, comfort, and prosperity. Born to Gaia, the embodiment of Earth, and Uranus, the representation of the sky, Rhea emerges from the lineage of primordial deities.

* Model imagery to show style on body.